October is Breast Cancer Awareness Month, and although we are well past the halfway mark through the month, there is still plenty of time left to support this great cause!
Making Strides Against Breast Cancer
Every year the American Cancer Society hosts a series of Making Strides Against Breast Cancer events to rally the community to raise money for cancer research. There are tons of events all over the nation so chances are pretty excellent that there is one near you.
If you are in NYC and the surrounding metro area there are an abundance of events! This Sunday, October 20th, 2019, join in on the festivities at any borough: the Central Park Bandshell, Flushing Meadows Corona Park, Coney Island in Brooklyn, Orchard Beach in the Bronx, or Midland Beach Staten Island. And even more out in New Jersey, Connecticut, and Long Island, including Jersey City, Parsippany, Point Pleasant, Jones Beach, Central Valley, Westport, and many more!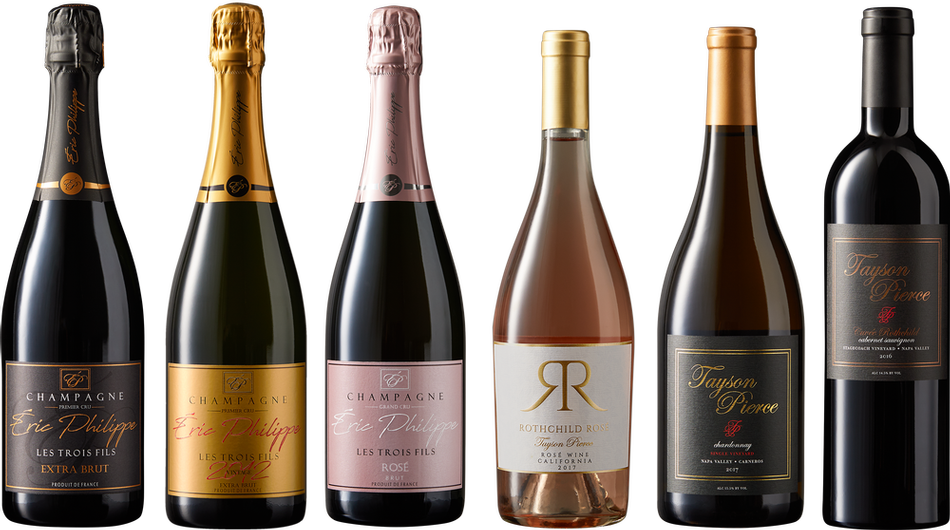 After you make lots of strides, you'll probably want to unwind. Even with a glass of wine you can help support cancer research! Notable family-owned winery Tayson Pierce Estate Wines is donating a portion of the proceeds from the sale of their rosé wine and Champagne Éric Philippe to The Susan G. Komen Breast Cancer Foundation.
For Taylor Rothchild, owner of the winery, this is an especially important time for him as some women from his family are battling breast cancer. He has dedicated time, energy, and resources to help fund charities that research cures for this disease.
The 2017 Tayson Pierce 'Rothchild Rose' ($22.00) is a Grenache based Rosé with intense acidity, bright citrus, and white peaches and is anchored on the palate by prominent minerality and a crisp, mouthwatering finish. It is a delicately balanced composition of Grenache, Carignan, and a touch of Syrah.
The Champagne Eric Philippe Brut Rosé ($85.00), a Grand Cru Brut Rosé, is a delicate balance of Pinot Noir and chardonnay with maceration on the skins for 52 hours brining out its elegant salmon color. The careful sorting of these prestigious grapes and the delicate maceration process reveals their rich color and brilliant flavors. This wine is exclusively a Grand Cru Champagne made with grapes form our Grand Cru vineyard in Bouzy, which was one of the original five Grand Cru villages established in 1927.
Shop for your selection of Tayson Pierce Estate Wines here!
Dynamite Daredevil IPA at Clinton Hall
If your celebratory mood calls for beer, you can also drink beer for good cause at Clinton Hall all month long. Clinton Hall serves KCBC's new Dynamite Daredevil IPA in cans and on draft at all locations, and every $1 of the beer sold will be donated to a local breast cancer research organization in honor of Breast Cancer Awareness for the month of October! Another portion of the proceeds will be donated to the Pink Boots Society to assist and inspire women working in the brewing profession.

For $8 for a 12oz Draft and $14 for a 16oz can, customers can enjoy this delicious IPA made with fresh meyer lemon, tangerine zest, light watermelon, pine, and a hint of coconut. Click here to check out all 5 of the Clinton Hall locations!
We'll cheers to support these great causes!
Yours,
Von